About Contra Costa County
---

Just across San Francisco Bay is Contra Costa County. Cross over on the Bay Bridge and take Highway 24 though the Caldecott Tunnel in the Oakland Hills. There you will reach Orinda and Lafayette. The Center of Contra Costa is considered by many to be the City of Walnut Creek.
---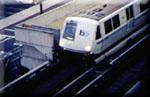 Most of Contra Costa is now served by Bay Area Rapid Transit (BART). Like many parts of California traffic is of major concern to those looking to relocate. Buying a home too far from work can make for many hours on the road. Talk with Mark Jordan concerning your specific needs.
---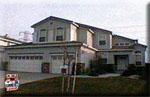 The dominate feature of the County is Mount Diablo. On a clear day from Mount Diablo you can see San Francisco to the Sierras. Also considered by some to be an important value is the river. Antioch is the "Gateway to the Delta" which is a vast network of waterways. A vacation paradise at your doorstep. Click here to learn detailed demographics about Contra Costa.
---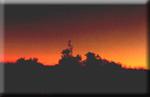 While much of Contra Costa is still rural there is tremendous growth and development particularly in the eastern end of the County. Generally the climate is quite mild. Winter lows are in the high 30's and 40's with summers being warm, some into the 100's and breezy at times.
---
Like much of California homes are expensive when compared with many of the other states. Most affordable are the towns of Antioch, Brentwood Oakley and Pittsburg in the east and Richmod, San Pablo, El Cerrito and Hercules in the West. At the far eastern end of the County is Discovery Bay. Here waterfront homes, with dramatic sunset vistas.